Felicia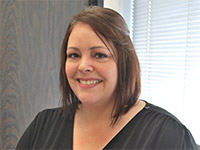 Felicia is our office manager. She is an ABO certified optician, and has over 15 years in the optical field. Along with her optical knowledge, she comes with many years of administrative management. Felicia strives to uphold the EOC mission statement and truly believes delivering the best for our patients. In her spare time, she loves spending time with her husband and two young children.
Elva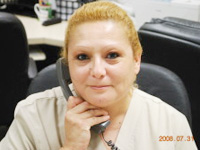 Elva has over 15 years of experience in the optical field. Elva has been an integral part of the staff at Encino Optometric Center for nearly a decade. She is the first face you will encounter as you enter the office. Elva will always greet you with a smile and welcome you to our practice. She assists in all aspects of patient care, including reception, ancillary testing, contact lens training, and spectacle fitting. Outside of work, Elva enjoys spending time with her husband, two sons and her 7 year old granddaughter.
Hella
Hella is the newest addition to the team. Hella assists in all aspects of the office, including administrative responsibilities and patient care. She is currently a full time student at California State University Northridge where she is majoring in Public Health and is focusing on two additional minors in Global Studies and Sustainability.