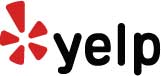 I normally go to an optometrist near my Trader Joe's for convenience. I felt that something was wrong with my eyes for 2 years before I discovered Dr. Phoo.
My "check-up" was so thorough, I felt like I was the most important person in the world. He did SO many other tests than my prior doctor that I was consistently shocked at the precision and time his office takes to make sure you have the best care.
He also answered every question I had with detailed explainations and had wonderful recommendations that greatly help the health of my eyes.
It lasted over 90 minutes, so be prepared, but you'll feel you're in THE best hands ever.
I highly recommend Dr. Phoo and his office!
-SB
---

The doctors here are the best. I have been coming here for 20 years. Everyone I recommend here becomes a life long patient. I highly recommend. Best place in town.
-DL
---

Have been seeing Dr. Phoo and his great office staff for 4+ years. All I can say is, "Thank Goodness For Dr. Phoo.". I credit him for being able to see as well as I can see. He is very patient, concerned, kind, and constantly up to date on the latest technologies and advancements. I highly recommend, especially if you have Keratoconus.
---

-MG
---

Best doctor ever! No really… I'm Not just saying it. There's a gal who works there and is usually at the front desk who literally gave my 4 year old daughter the most fun playhouse experience. (There's a little plastic house in the triage that literally will make any little kid happy).
Anyway back to the actual exam… I have good eyes! I thought I had terrible eyes as I was misinformed by LensCrafters years ago. There was no catch. Nobody tried to sell me on glasses. Instead I received a thorough and incredible eye exam that was much needed after 10 plus years. It was nice. I actually felt like I was on vacation even after having my eyes dilated. Seriously this was a terrific experience.
-JE
---

We have been buying glasses here for many years. The sales people are skilled, professional and friendly. Edgar is great. Prices are very competitive and the section is great.
-RB
---

I took both of my boys (age 4 and 6) to Dr Phoo after they failed their vision exams at the pediatrician's office. The initial check up was incredibly thorough and lasted 1.5 hrs. The time flew by, Dr Phoo was great with my kids and kept them interested and entertained the entire time with the eye exams / exercises. He is knowledgeable, super down to earth, straightforward, honest and very friendly. They also have the cutest most stylish frames for kids, we get compliments every day on how cute they look. I am so relieved to have found such a great eye doctor for my kids.
I even ended up going to Dr. Phoo myself for an eye checkup and to get new glasses and a new contact lens Rx – they have an excellent selection of adult frames too. The office staff is always super pleasant and friendly (and great with the kiddos!), and i never wait more than a minute in the waiting area. Highly recommend!
-LE